Podcast: Play in new window | Download
There's a Presidential election coming up, folks.
As a Liberal, I've had to think long and hard about who I might vote for. As you might expect, I'm not a particular fan of the Republican candidate, Donald Trump.
What you might not expect is this: under no circumstances can I in good conscience vote for the Democratic candidate, Hillary Clinton.
What?? A Liberal not voting for the Democrat? What's up here?
Turns out I have some very good reasons for this view, and I'm going to share them with you. You may or may not agree with them. But they are my reasons, and I consider them 100% valid, given my own life experience.
Some of you might say, "Cowboy T, you just don't want to vote for a WOMMMAANNN!!" Well, if you think that, then you're as poor a judge of character as you clearly are in logical discussion. I have no problem voting for a female candidate…just not that particular one. And I'm hardly alone.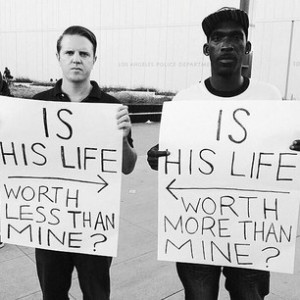 We'll also discuss the reasons for those terrible shootings of police officers in Dallas and Baton Rouge a couple of months ago. When discussing something terrible like that, I don't need to "be first" to cover it. I'd rather think carefully about it, and we're going to talk about what we can do to address the root causes of the mindset that would commit such a horrible act.
You would do well to listen to Episode 40, here.