Podcast: Play in new window | Download
Leverguns, leverguns…well, sometimes we just gotta talk leverguns, right? 🙂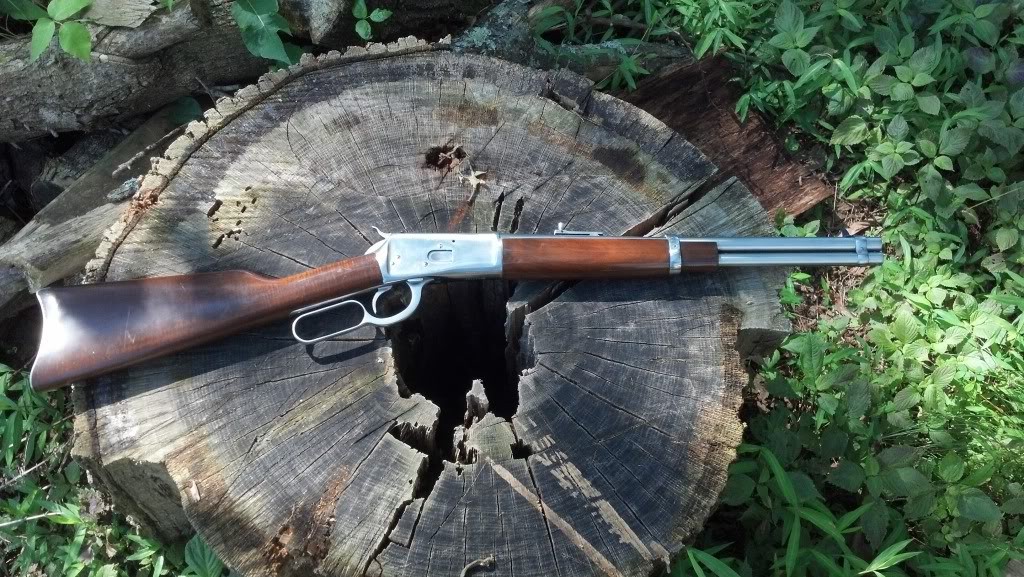 Well, the Cast Boolits forum sure thinks so, because that's one of their quotes. And we're going to do just that.
Seems some of you have noted just how much fun I've been having with the .44 Magnum lever-action rifle recently, and you asked for an episode about it. To that end, here it is. Our specific focus is going to be on what I've found to be the benefits, and the compromises that come with it. Depending on where you are, you may find a levergun in .357 Magnum, .44 Magnum, .44-40, or .45 Colt to be useful for your situation or not.
I suggest that if you're in the thick woods and taking shots at an absolute maximum distance of 150 yards, a levergun chambered for a revolver cartridge becomes a very useful tool. They also have good home-defense characteristics. It turns out that the Magnum handgun cartridges take on entirely new levels of power when shot out of a rifle-length barrel, either nipping at the heels of the classic .30-30 or even equaling it.
Saddle up, pardners, for a journey into the past, but with today's modern twist! (pun intended)