Podcast: Play in new window | Download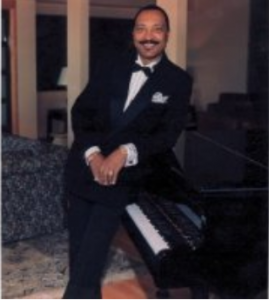 For 83 and a half years, my Dad has lived on this Earth. Nobody could tell him that he couldn't exercise his rights as a man, even when they called him "nigger". Even when they came at him with knives to kill him. There was no way that man was going to allow ANYBODY to treat him like he wasn't a human being.
All that changed a short while ago. Four very evil people attacked my Dad. You know he's a long-time gun owner, so you'd guess what would happen.
Unfortunately, at 83 1/2 years old and using a walker and a cane…he couldn't get to his gun in time. Ten years ago, he would've gotten to it and stopped them. He has in the past, on several occasions. But this time….
This time…they got him. They broke his neck and left him for dead. Someone found him, and he's quadriplegic, now on life support in the emergency ward's ICU. He doesn't have much longer on this earth.
THIS IS WHAT HAPPENS WHEN YOU DON'T HAVE A GUN.
The antis want us all to be defenseless, like–unfortunately–my Dad was this last, final time. The antis want us to be helpless against evil people who might choose us as prey. Folks, when evil chooses you as prey, it is now up to you to defend yourself. The cops are minutes away. Your neck could be broken in seconds.
If we really have become such a degenerate society where this kind of evil can be visited on a senior citizen with a walker and a cane…DAMN RIGHT WE NEED GUNS!!
Just ask the British.
http://countercurrentnews.com/2014/11/british-police-calling-for-knife-ban/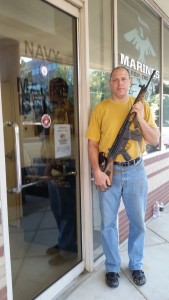 Dad, in your final moments of life, while you're still here…this episode is dedicated to you. You taught me how to be a man. I love you and always will. And when your time does come, I will be at your side. I will be NOWHERE ELSE.
And those of you who would do such an evil thing…you'd better pray that I never, ever find you.