I hope everyone's Thanksgiving holiday was not just full of good times with family and/or friends, but also, thoughtful for what you have.  Some people won't get to have that.
By now, everyone's heard what happened with the grand jury in Ferguson, Missouri.  Some rioting happened as a result.  We're going to discuss why that happened.  I assure you, it was not because of one teenager named Michael Brown.  Matter of fact, we're going to discuss the "why" in quite some detail.  As is often the case, I wanted to wait a moment to cover this until I had a chance to think about it.  This is very serious business.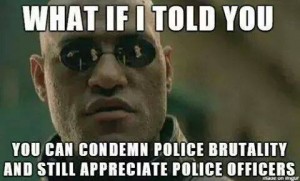 We're also going to discuss the benefits of "Black Friday", i. e. post-Thanksgiving, sales, from a Second Amendment perspective.  The antis don't like it that a lot of guns are bought on sale during that shopping period.  I'm going to explain why, to the contrary, it's a good thing.  That's right, a good thing.
This is Part 1 of a 2-part series, due to the amount of information we need to cover here.