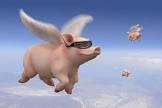 UPDATE 30 March 2021: We are in progress of upgrading our Internet connection because of all the new listeners, thanks to Mr. Levin. This is a good thing!
Amazingly, Conservative talk radio host Mark Levin allowed me to mention the Liberal's Gun Corner on his show tonight! Yes, folks, Liberals do listen to multiple sources, not just our own "bubble". We talked about that in a previous episode, the need to do that. Marketplace of ideas and all. So, even though I quite often disagree with Mr. Levin–and I certainly do!–I will sometimes listen to him, too. Something told me to call in to his show tonight; not sure why, but I followed my gut and am glad that I did. We had a good conversation.
He was amazed that a Liberal would actually have a pro-Second Amendment podcast, and he allowed me to mention it on his show. So, thank you, Mr. Levin, for that.
I'm still amazed at this…! Who would've thought that would happen?? Wow….