Podcast: Play in new window | Download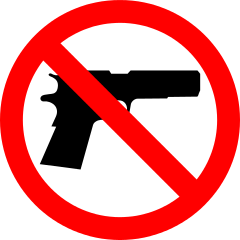 They never seem to stop, do they?
I just found out, thanks to the good folks at CalGuns, about Hollyweird's latest plan to demonize us, meaning law-abiding gun owners. They see that the courts aren't going their way. So, they've now turned to using their control of media to portray us as socially unacceptable.
Sad, but true. They've even got a list of "suggestions" of how to portray us. Here it is.
http://www.eiconline.org/topic-areas/gun-violence-firearm-safety-injury-prevention/depiction-suggestions/
You should read these "suggestions"…because I'm going to dissect them and explain to you where and why they're wrong. This needs to be done, just like with David Hemenway and his distortions earlier.
Folks, there is absolutely nothing "Liberal" about disarming the law-abiding public. There just isn't.
As if on cue, West Virginia overrode a gubernatorial veto and now has Constitutional Carry! That makes them the seventh state to follow in Vermont's lead, for a total of 8 states. Perhaps Virginia will also return to Constitutional Carry soon.
This is Part 1 of a 2-part series.