Podcast: Play in new window | Download
We've got three things to talk about here:
why armed defense against college campus rape is a good thing,
new rules for carrying in Virginia state offices, and
what's going on with this "war on cops" narrative I keep hearing.
A listener sent me his account of when he was attacked in Texas. He wasn't sure if he was going to live or die, as he was unarmed and essentially helpless. He's lucky to be alive. You will hear his account of how he felt. I'm pretty sure this applies to rape survivors as well.
There are new rules for carrying in offices owned or operated by VA State executive branch agencies. Basically, you can't anymore. This is Executive Order #50, put out by current Gov. Terry McAuliffe ("McAwful?"). No matter how he tries to frame his action, it doesn't even qualify as a solution looking for a problem, and I will explain to you why.
Finally, we had yet another incident of racism from a White police officer toward a Black man, a part of the Black Lives matter movement. The now-former officer was subsequently fired from the force. This incident inspired a discussion of what's going on and what police officers generally can do to help the issue. Yes, all lives do matter…INCLUDING the Black ones. Let's not forget that.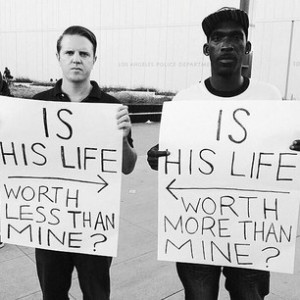 Here's an example that illustrates the problem, from my own hometown of San Francisco, California. WARNING: some of the language you will read in the below link is rather offensively racist and bigoted. But we can't shy away from it, either. We've got to confront it head-on.
http://gawker.com/the-horrible-bigoted-texts-traded-between-san-francisc-1692183203
We can't give up, folks. When the Black lives matter as much as other lives do–especially including White and "Blue" lives, then "All Lives Matter" will finally be true. May that day come soon!